Photography is the best way for photographers to show wonderful landscapes, present amazing cultures, introduce people through the portraits. It helps people to rediscover the world, notice new and surprising in the ordinary events and things.
Macro and close-up photography can take the viewer to new and seldom seen vantage points. Through the lens we can get an insight to things that we do not normally see.
The smallest details that are not visible to the naked eye surprise all lovers of photography. It never fails to amaze everyone who picks up a camera.
Nowadays macro photography is becoming more and more popular with digital cameras. However, it also often demands more careful attention to photographic technique. The main topic for artists is nature and capturing the world of tiny creatures. Some photographers like to experiment creating abstract images with different objects and textures.
With the close-ups a truly whole new world opens to us and amazing shots make us think what a wonderful place we live in!
1.Photograph taken by Vadim Trunov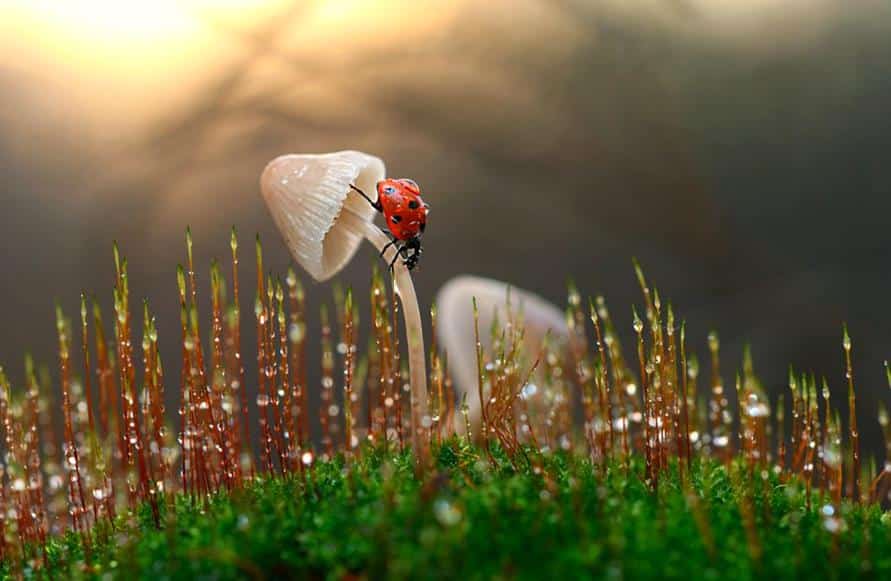 A ladybug makes its way to find shelter from the rain. Looking at his photos it is easy to understand why is Vadim Trunov the talented Russian photographer fascinated about the micro world and these tiny creatures. Keep on reading to see more of his images.
2.Close-up of a Black soldier fly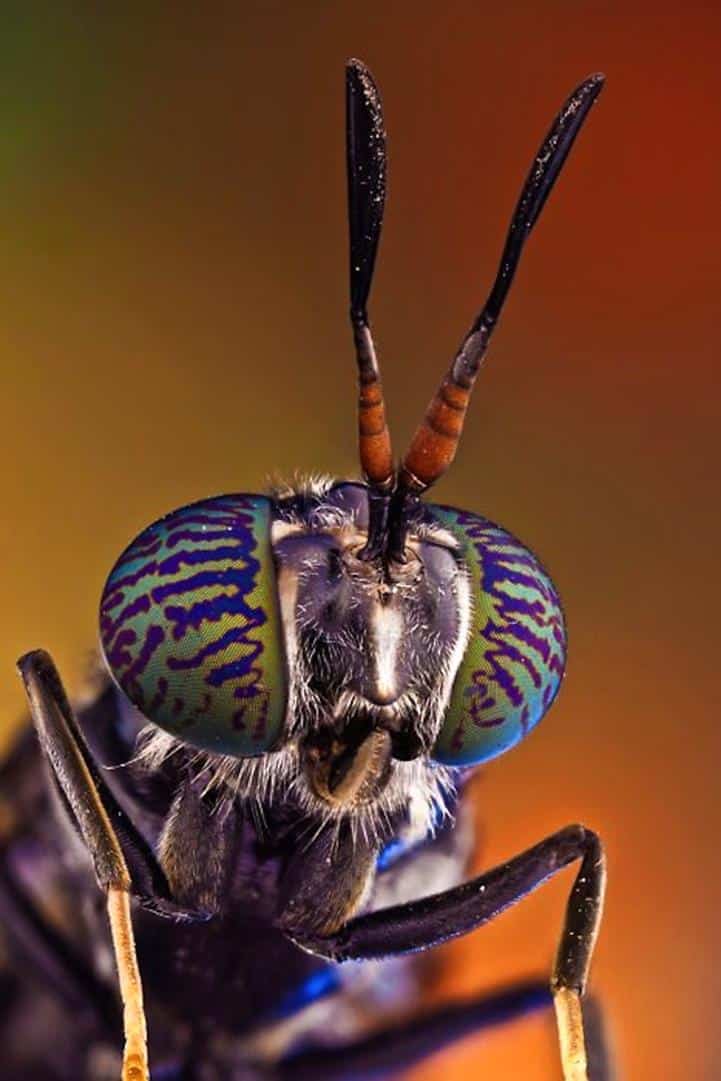 Photograph taken by Javier Torrent
Black soldier fly by Javier Torrent. A common and widespread fly of the family Stratiomyidae, and quite possibly the best-known species in the entire infraorder. He is a Spanish photographer who has been lately focusing on extreme macro photography.\Nature's own ultimate food recyclers, BSF have proven to be a great summertime composting solution.
The BSF larvae will eat kilograms of scrap food a night in small composting units, eliminating your food waste before it can even begin to rot.
Black Soldier Fly larvae do more than just eat waste.
When they are done eating your food waste, they will harvest themselves into buckets and let you feed them to your chooks, pigs, ducks, birds and fish. You name it. High in protein and fat they could become a main ingredient in future animal feeds.
Snail crawling down from a mushroom
.
3.Photograph taken by Vadim Trunov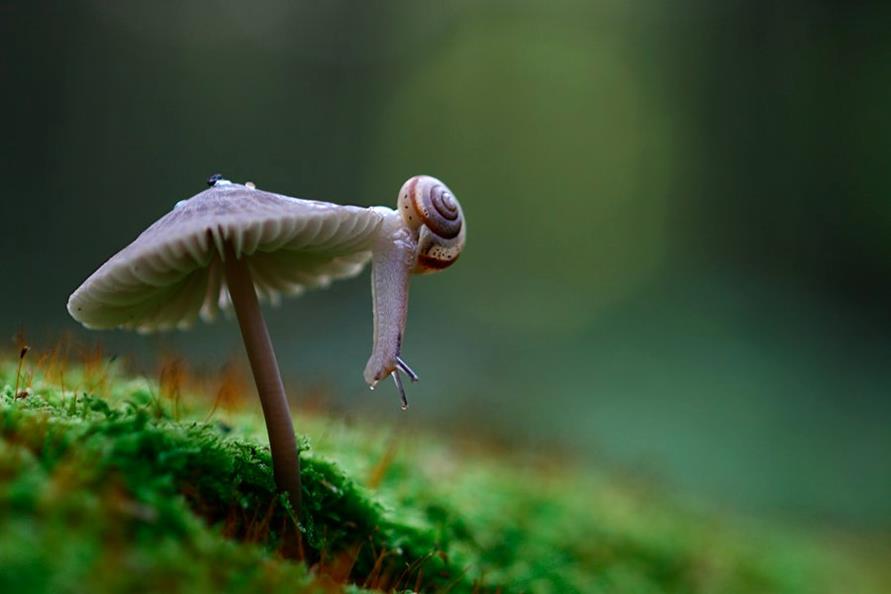 One more wonderful image from Vadim Trunov. His close-ups of ants, snails, ladybirds, grasshoppers, butterflies and bees look truly mesmerizing and magical.
4.Grasshopper thinking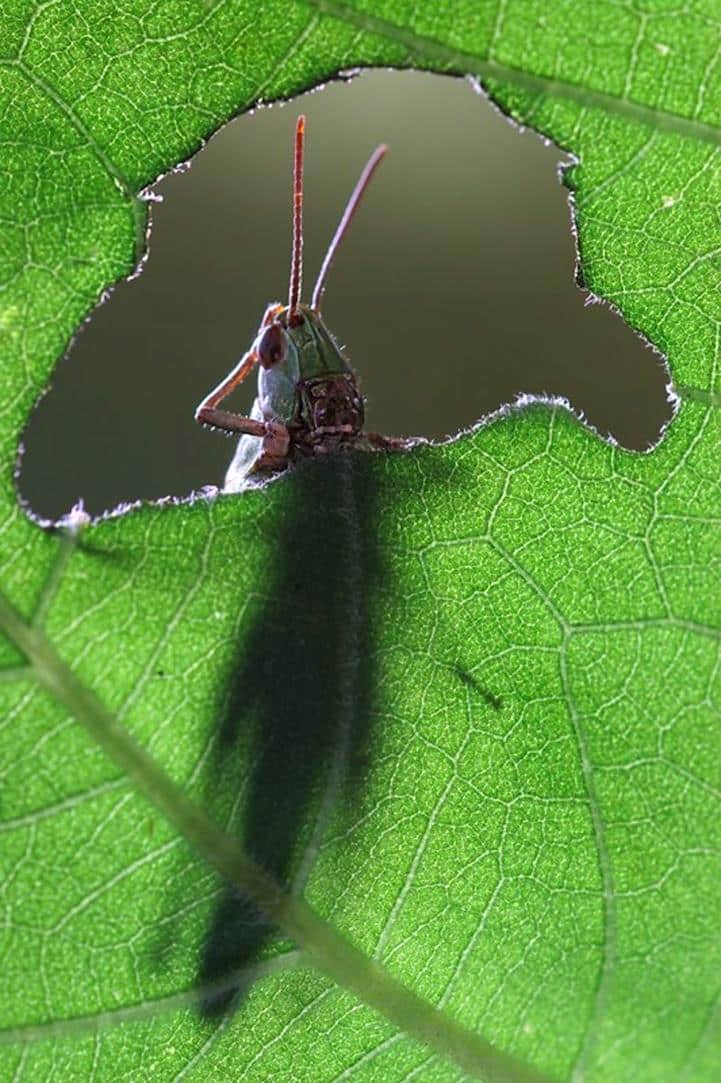 Photograph taken by Vadim Trunov
Can´t help but imagine this grasshopper scratching its head and saying: "Did I really eat that much last night?"
5.Soap foam macro
Photograph taken by Martin
These colourful foam reflection look like some beautiful sea shells or sparkling jewellery. The swirling rainbows of colour and patterns are caused by light bouncing into and out of the walls of the bubble.
6.Colourful parrot
Photograph taken by Wilamoyo
Bright colors and feathers of a Macaw parrot. The unbelievable tiny feathers on the face of most Macaws form patterns that are similar and unique just like human fingerprints. The skin beneath is called their "leathers".
7.Stellar Dendrite Snowflake
Photograph taken by Alexey Kljatov
Snowflake photographer from Moscow, Russia. Published in Wall Street Journal, Daily Mail, The Week, Esquire, Liberation and many other sources.He has a series of amazing photos of different snowflakes types.
"This is one of most beautiful stellar dendrite snowflakes that I captured past winter, but it was hard to process because of aligning problems (wind shifted and rotated it during serial shooting). It's diamater is around 5-6 mm" – says Alexey.
8.Human eye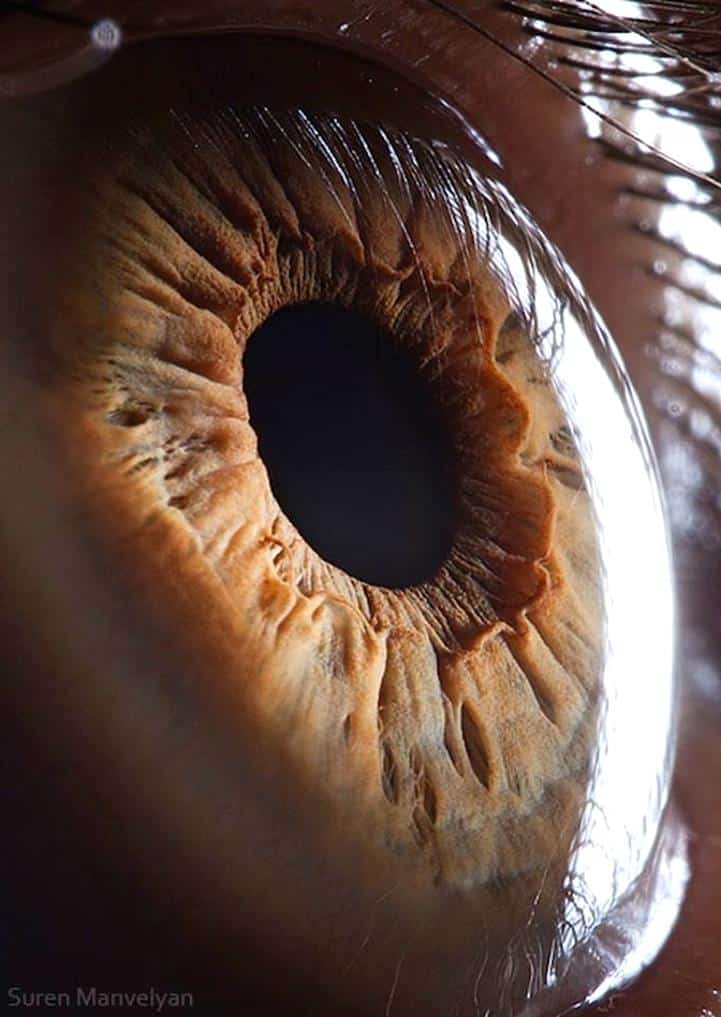 Photograph taken by Suren Manvelyan
Suren Manvelyan is a professional Armenian photographer who specializes in animal eye, human eye, macro, landscape, portrait and night spirit photos.The series of macro photography of human eyes called "Your Beautiful Eyes" are truly outstanding captures.
9.Cat Eye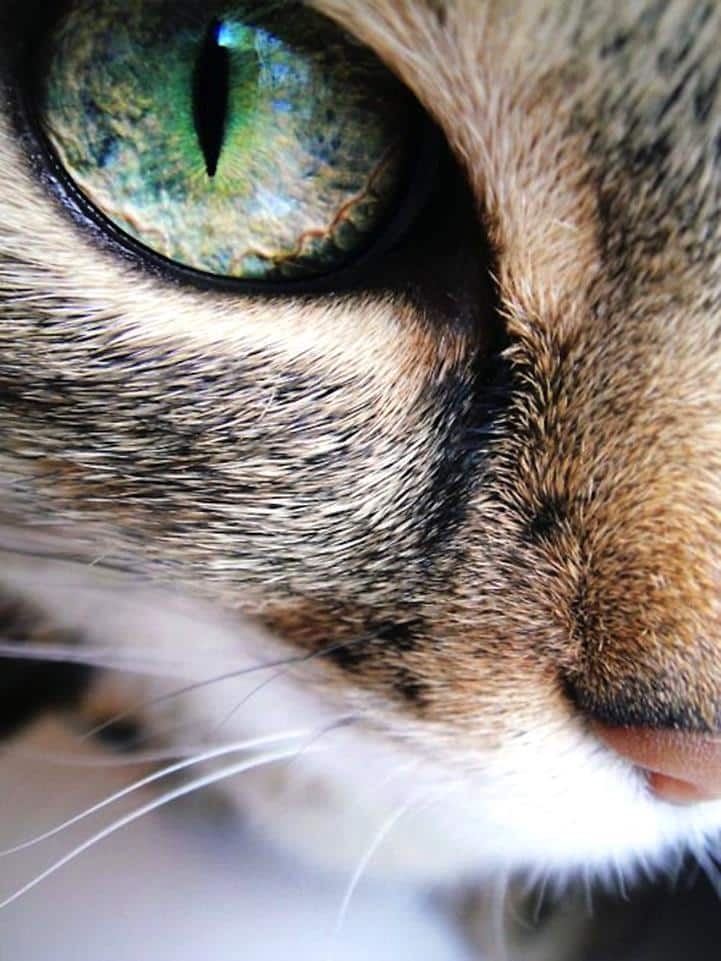 Photograph found on weheartit.com
Do you adore cats? Cats have a very long relationship with humans dating back to the Ancient Egyptians when the first cat became domesticated 4,000 years ago.
10.Wing of a Butterfly
Photograph taken by Jim Hoffman
Anyone can see that butterflies are beautiful, but when their colorful wings are magnified, their beauty takes on another level that is usually completely hidden to the naked eye. Isn´t it amazing that it looks like a delicately woven fabric?