German auto brand Mercedes-Benz unveils images of its Vision Tokyo – a self-driving concept vehicle created for "young, urban trendsetters" that showcases how future  could be transformed into "hip living spaces".
The five-seater electric-powered Vision Tokyo was created for a generation of young city-dwellers who have grown up with constant access to digital media, according to Mercedes-Benz.
"The Vision Tokyo is homage to the urban Generation Z, the cohort of people born since 1995 who have grown up with the new media," said Mercedes-Benz. "The role of the vehicle has changed for this global generation: it is no longer simply a means of getting around, but a digital, automobile companion."
The Vision Tokyo is the latest trailblazing spatial experience to come from Mercedes-Benz: its monolithic structure, futuristic design idiom and unique lounge ambience in the interior define it as luxurious, young and progressive – thus making it a fitting tribute to the sophisticated megacity and trendsetting metropolis that is Tokyo.
Spatially efficient, versatile and intelligently connected, the Vision Tokyo – which is also capable of driving autonomously – is an urban transformer that reflects the growing youthfulness of the Mercedes-Benz brand. Tokyo represents a fascinating combination of tradition and contemporary high tech and is constantly defining new trends – the ideal location for the premiere of the show car that will be on display at the Tokyo Motor Show from 30 October to 7 November 2015. The Vision Tokyo is the brainchild of the designers working within Mercedes-Benz's global network of Advanced Design Studios.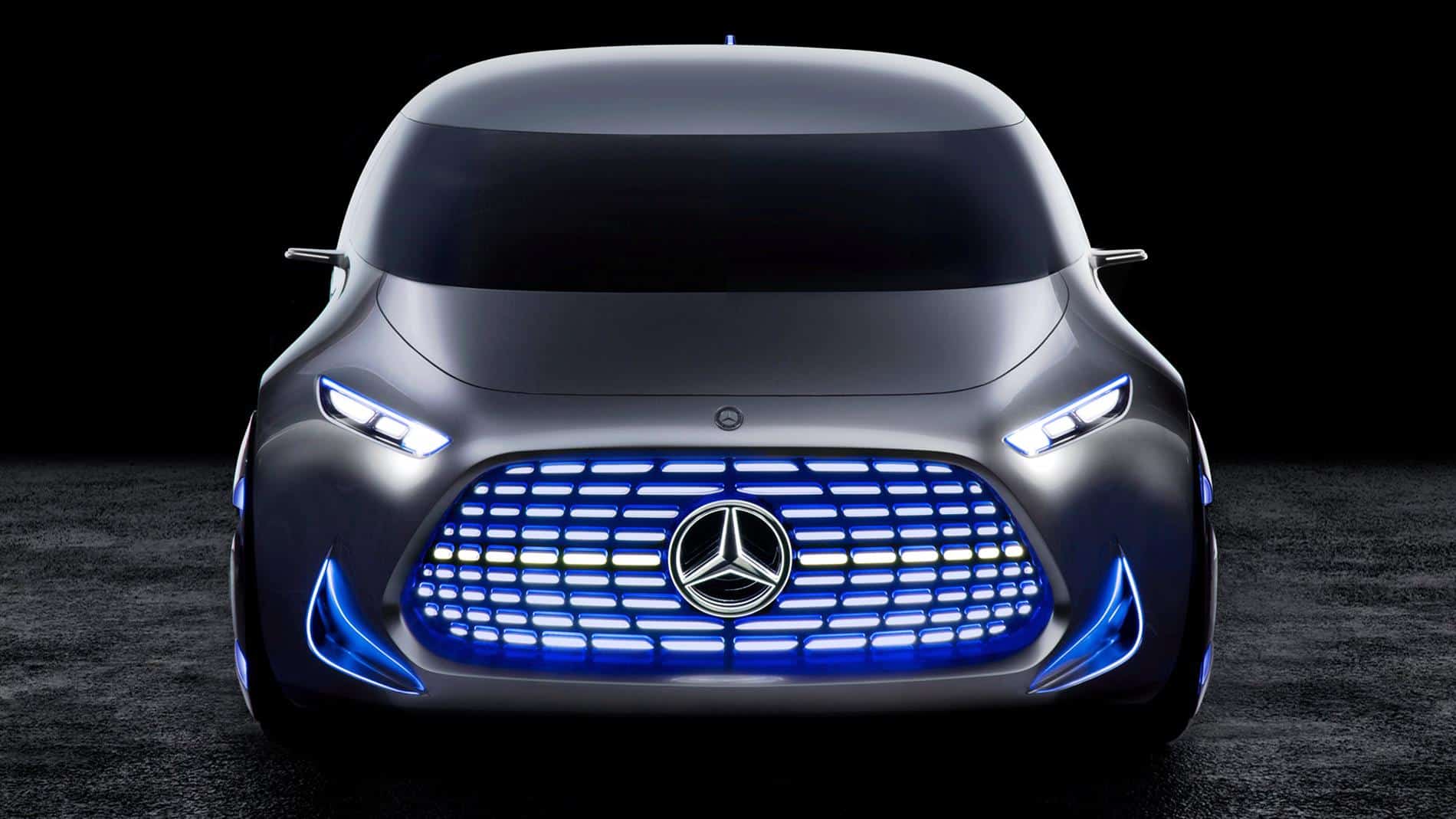 "[We aim] to show how the car of the future can be turned into a hip living space – a chill-out zone in the midst of megacity traffic mayhem," it added.
The front grill of the Vision Tokyo concept car is fitted with lights to communicate the direction of travel and driving mode
The vehicle, which is entered via an upward-swinging door, comprises a large communal interior with one sofa-like seat fitted around half of the cabin.
The steering wheel and driver's seat can be stored in compartments while the vehicle is in driverless mode, creating extra space for relaxing and socializing.
Strips of blue and red lighting are used to highlight features on the exterior of the Vision Tokyo concept car.
"This unique lounge-style arrangement allows everyone on board to enjoy the benefits of autonomous driving," said Mercedes-Benz. "For even though the members of Generation Z are frequent users of social media, they nevertheless prefer personal contact whenever possible."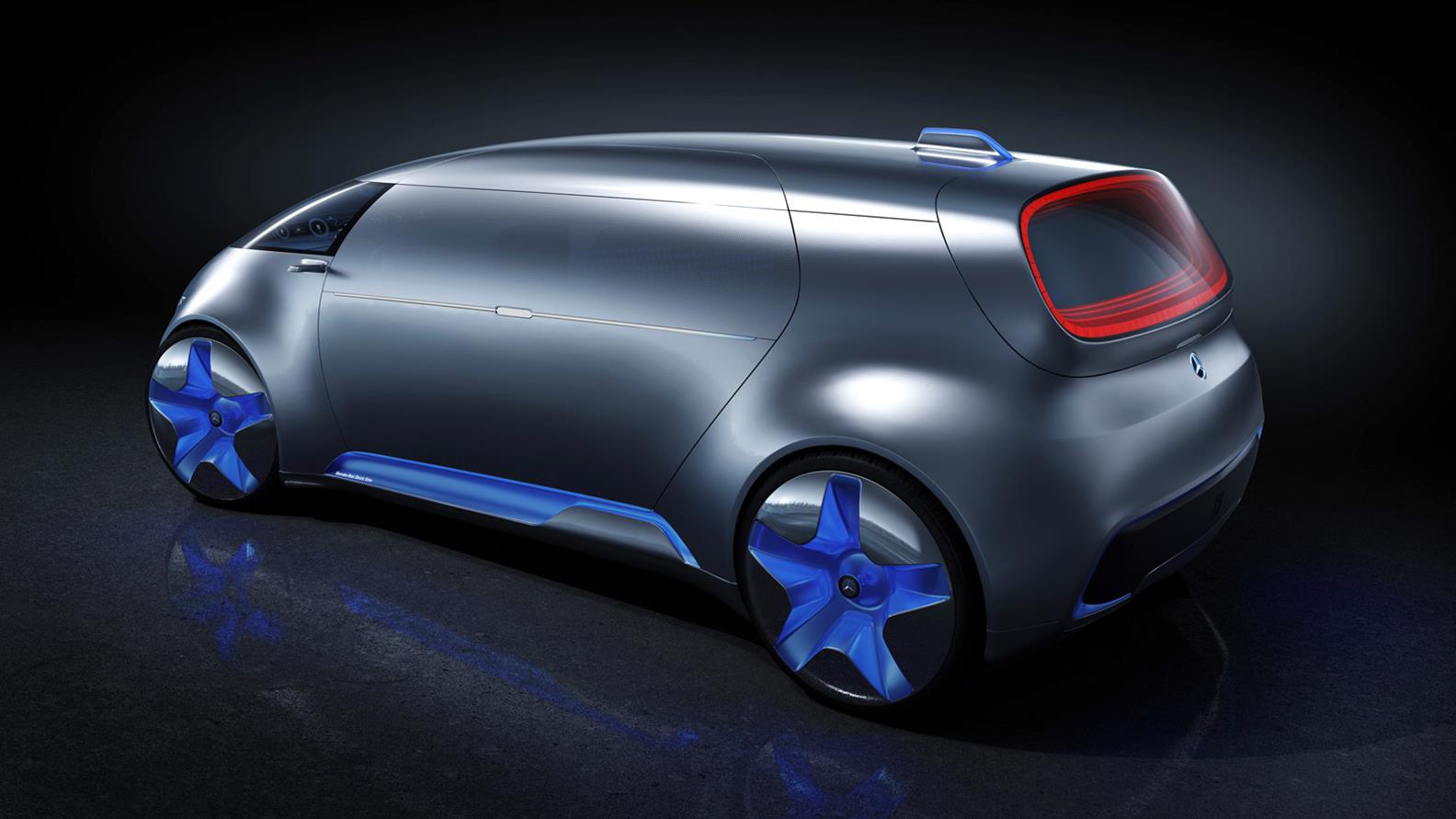 The vehicle's interior features back-lit leather seating and the walls are wrapped with large LED screens. Displays for internet-based services such as maps, games and social media would appear as three-dimensional holograms at the center of the communal space.